How to get a new key for your car on the spot
---
Losing your car keys is always an unpleasant, stressful and frustrating situation. When this happens first comes the localized search. After the initial anxious search, you will eventually settle down , think and then logically decide to retrace your steps and your keys in the jacket you were wearing yesterday or between cushions on your couch. What a relief to know that everything is alright and you can use your car and go whenever you need. However, it might happen that after checking every pair of trousers you have, every jacket and bag, and every corner of your house, you realize that your keys are gone for good. Thousands of people lose their keys every day, so having a backup plan may be essential. For some, this means keeping a spare key, but what if you didn't have one? What to do if you can't use your car to go to your local locksmith? No worries. An automotive locksmith is your best solution. Let's check what you need to know to get your new car keys made on the spot!
Car keys made on the spot
---
If you lose your car keys or if they have been stolen, you will need a car locksmith who can professionally make a car key near you. Maybe you were prudent and now you can take your spare key and go where you need it as if nothing happened. However, depending on your key type, you still might need a locksmith to reprogram it, so the stolen or lost key won't work with your car anymore.
After you realize that you don't have a key anymore, there's no need to panic because getting a new one has never been so easy. So,
where can you get car keys made?
It may come as a surprise, but even in this, at first sight, hopeless situation, you have options. You can always go to your car dealership but there is a wiser and more cost effective alternative. An automotive locksmith can come to you and make a car key on the spot regardless of your car's make, model and year and whether it was manufactured a year ago or three decades ago. We use special mobile service vans with all the needed equipment and tools to provide you with a new key on site.
Car key made without the original
---
You may replace your lost car key with a locksmith, even if you don't have the original key. Going to a locksmith is more cost-effective than going to a car dealership, but you will need some information to make the process easier.
To get a replacement car key from a locksmith, you will need:
Vehicle make
Vehicle model
Year of manufacture
Vehicle registration
Name
Vehicle Identification Number (VIN)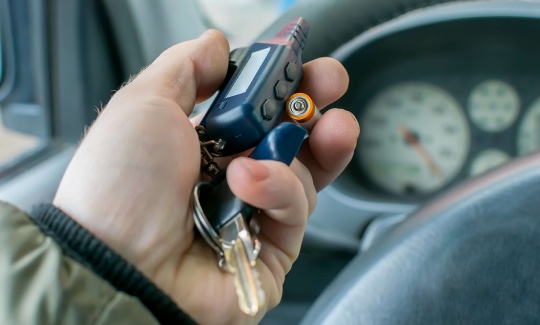 This information will help the auto locksmith determine what type of key is needed for your car. You will also need this information to prove that you're the owner. If your thinking how will I get all this information, don't worry we are here to help you easily obtain everything you need.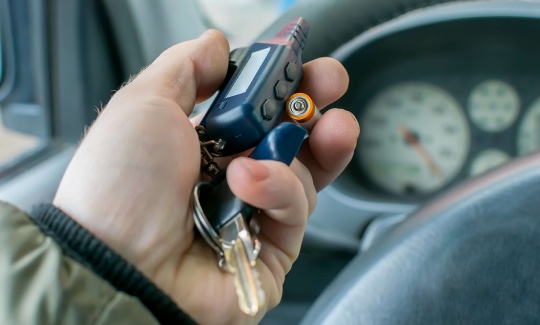 How fast can a locksmith make a key
---
The time it takes to get a car replacement key for a car may depend on your vehicle make, model and year, your locksmith's skills and experience. If there are no pitfalls or surprises, a locksmith needs about 20-30 minutes to cut out a new physical key or program a remote key. However, calling a locksmith, you need to remember that each case is unique with its unique features. For example, keys with built-in remote unlock buttons will take longer because the new transponder will need to be programmed into your car. Also, additional wireless features can be programmed into the vehicle. As for metal keys, locksmiths most likely have pre-made key blanks, so half of the deal is done. However, if it needs to be ordered for you, it might take up to a few weeks to replace the car key!
Need more information?
Call us to get a free quote
Can a locksmith make a key for any car
---
Yes, the locksmith can make a car key for any car by following several steps:
Evaluating the car and finding the right blank key

First, the locksmith will determine the car's make, model, and year. By using specialized computer software and searching for information about the vehicle, the locksmith can identify the correct blank key and the requirements for making a key for that vehicle.

Key cutting

If the vehicle is older, the key can be created from the key code and added to this specialized software, providing the locksmith with the cuts that need to be carved into the key blank. Otherwise, if the key code is not available, the locksmith usually removes the driver's side door lock, where the key code may be embossed on the lock.
Key Programming

Transponder keys, key fobs, and smart keys are used for the newest cars and have a built-in electronic chip in the key head. When the key is inserted into the ignition switch, the chip in the key sends the signal to the engine immobilizer, allowing it to start. The key will not start the car without the correct chip, even if it is turned in the ignition.

Testing

Once the key has been cut to code and the transponder chip has either been cloned or programmed into your vehicle, it is time to test the car keys to make sure everything works as required.
Summing up
---
While all of this may seem simple because of specialized software and key-making machines, it takes years of experience and practice, let alone investment into the equipment, to complete this task "easily" and on the spot.
If you need an experienced and licensed local auto locksmith, you may consider
Sure Lock & Key
. We offer emergency car key services 24 hours a day,throughout the year, so call us anytime! It's our pleasure to get you out of trouble!
Need more information?
Call us to get a free quote