What is a Jimmy proof lock
---
One of the best ways to increase your home security is a Jimmy proof lock. Being installed on the inner part of the door, this locking mechanism is almost impossible to access from the outside. That's why many people choose this lock type for their front door. It can't be picked with the most common picking devices and definitely can't be opened with the help of a credit card. Jimmy proof locks are composed of solid materials, so they're considered to be extremely reliable. They can withstand various attacks, like drilling or bumping and are often equipped with bolts that are resistant to prying.
So, if you want to provide your home with an extra layer of protection, consider installing this type of lock. Sure Lock & Key will gladly assist you with that. Now let's look at some of the features this lock has and learn more about the installation process.
How do you install a jimmy proof deadbolt lock
---
As we've already mentioned, many people choose Jimmy proof deadbolt locks to enhance their security. A segal jimmy proof lock is a particularly popular model of this lock. So, now we want to discuss its installation process.
First, find all the tools you need for the installation. Some of the basic tools are a hammer, masking tape, a drill, a center punch, a hole saw, a straightedge, a screwdriver and pliers.
Define where you want to place the lock and mark it on the door frame. You may use a surface mount or mortise strike to mount it on the frame.
Then, mark the spot for the cylinder and drill the hole for it. Second, mark the spots for your screws. Then you'll need a drill to make the holes.
Measure the thickness of your door to define the needed length of the tailpiece and the screws. Cut them with the help of pliers if needed.
Now you're ready to place the cylinder inside. Line it up with a back plate and attach it with the mounting screws. After you're done, you can mount the deadbolt to the door using the other pair of screws and a screwdriver.
Last, you'll need to mount the strike plate on the side.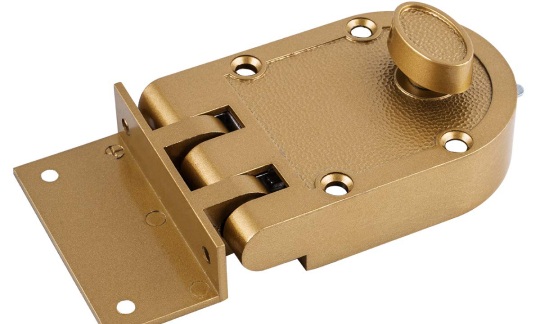 So, we hope you find this little guide helpful. However, if you're not sure you want to deal with the installation process yourself, you may ask a professional locksmith for assistance.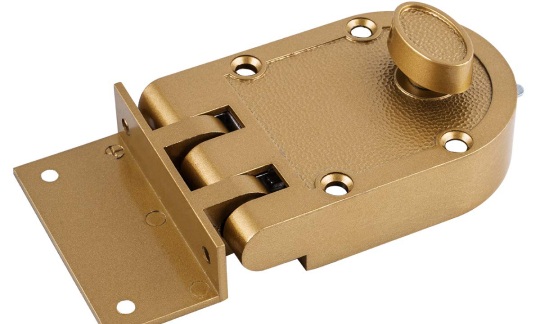 How do you change a wheel cylinder lock
---
No matter how qualitative and secure your lock is and how well you maintain it, there's always a risk of breakage. So, if something like that, unfortunately, happens to you, you might need to fix it or replace it. Depending on what the problem exactly is, you may need to replace the cylinder, not the entire lock. As a company with years of experience, we know how complicated this process might be. We know everything about different locks and their repair and replacement process. We want to share that knowledge with you, so we created a little guide on how to change a cylinder. So, let's discuss Segal lock cylinder replacement.
First of all, you'll need to take your lock apart. Remove the screws on the outer part and the ones on the inside that hold the cylinder in place. Now, you can take the cylinder out.
Layout all your details, then take the tailpiece and adjust it to the correct size. You can use pliers for that purpose.
Then you'll need to reassemble the lock. Put all the details back together carefully and ensure they line up with the original position on the door. Insert your new cylinder and put all the screws back.
When you're done with reinstallation, it's time to check if everything works properly.
The new cylinder is operated with two keys, so don't forget to check both. The replacement process itself is pretty easy. However, if you're not fully confident you can do it yourself, don't hesitate to use
professional residential locksmith services
. These technicians have all the necessary tools and skills to complete the work perfectly.
How to fix a Jimmy proof lock
---
There are so many reasons
why your door lock might not function properly
. First of all, locks might break due to poor maintenance, as they may get rusty, dirty and clogged with dust. Another reason for lock malfunction is when it gets loose. Usually, it happens after you've been using that lock for a long time and it got worn out. Also, any lock might break if you're not using your key carefully. Jimmy proof deadbolt lock is not an exception. So, the question is, how do you fix it?
First of all, you'll need to define what exactly the problem is. If your lock starts malfunctioning because it's all dirty and rusty, you'll need to clean it out. This process is not really hard, so you might be able to do it yourself. You'll need to take your lock apart and clean each detail with a lubricant.
Another problem you might face with a Jimmy proof lock is the cylinder getting loose. It might happen if you've had this lock for a while. You might try tightening the screws that hold the cylinder. However, this measure is temporary, so it's likely your lock will get loose again.
If you can't define what the issue with your lock is or you're not sure you can fix it yourself, you may ask a professional locksmith for assistance. These technicians know everything about keys and locks. So, they'll easily resolve any locksmith issue you might have.
Summing up
---
So, we can all agree that a Jimmy proof lock is a great addition to your security. It can't be accessed from the outside, so it can't be easily picked or broken. They're resistant to all kinds of attacks as well. Just like any other lock, it may malfunction and it can get worn out. In that case, the wisest decision is to call a professional locksmith. Sure Lock & Key will gladly resolve any problem you might have with your jimmy proof lock and assist you with the installation if needed. Just give us a call.