What are the 7 types of locks
---
Our world is full of dangers, so it's essential to protect yourself, the people you love and the things you value the most. Whether it's your home security or office security, it should be one of your top priorities. Thankfully, today the security industry has so much to offer. There are various tools and devices out on the market that can help you make your property safer.
More and more people equip their houses with security systems that have various detectors, cameras and alarms. These systems are a great way to enhance safety, but they might become useless if you don't have qualitative and functional locks. They are the base without which even the most technically advanced security device won't be as effective as it could. So, today we would like to talk about different locks you can use for your house or office. We created a little guide about the 7 most widely used locks and we hope you'll find it helpful.
Knob locks
---
So, the first type of locks we want to discuss is knob locks. They are mostly used for residential purposes. As you can guess from the name, their main feature is a knob. It might be installed on the inside or outside of the door. The cylinder is located inside the knob, which makes it more vulnerable to breaking. In general, this type of lock is not the securest option, so it's better to combine it with a deadbolt lock, for example.
Knob locks might be perfect for internal usage. You may install it on your bathroom or bedroom door to add a bit more privacy.
Mortise locks
---
One of the most secure options you can use for your exterior doors is mortise locks.
What is so special about these locks and what can they offer you
? First of all, mortise locks are composed of sturdy materials, so they're really reliable and less vulnerable to physical attacks. This lock type has quite a bulky construction that requires a lot of space inside your door. It might have up to five levers which makes it almost impossible to pick or break using brutal force.
This type of lock is used for residential buildings and it's really popular among commercial building owners as well because of its high security.
Padlocks
---
Probably all of you are familiar with padlocks. These locks are widely used for various purposes, like locking gates, attaching them to chains, locking a mailbox, etc. There are two types of padlocks – ones operated with keys and locks that require a combination. Both of them are equally secure, so it's more a matter of preference which one to choose. Padlocks come in different sizes, so you can choose the one that suits you more.
These locks are not the best for your entry points, as they won't provide your building with decent security. However, you can use them for many other purposes, including the ones we mentioned above.
Deadbolt locks
---
Another lock type we cannot miss out on is a deadbolt lock. Probably, many of you are aware that deadbolt locks are considered to be one of the most secure and reliable locks. When you have a deadbolt on your front door, you can be confident in your home security, as these locks are almost impossible to pick or break.
There are two types of deadbolts – single-cylinder and double-cylinder ones. The first type has a keyhole on the outside of the door and a thumb turn inside. The second type requires a key on both sides of the door. The mechanism of this door lock is quite complicated, so you might need professional
residential locksmith services
to install it.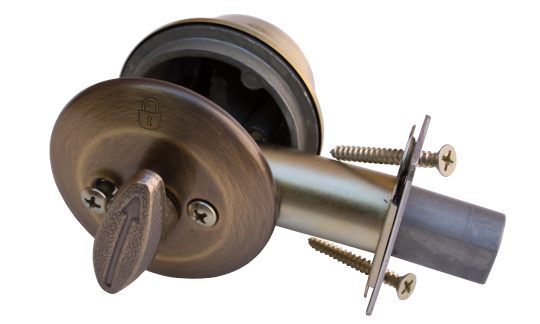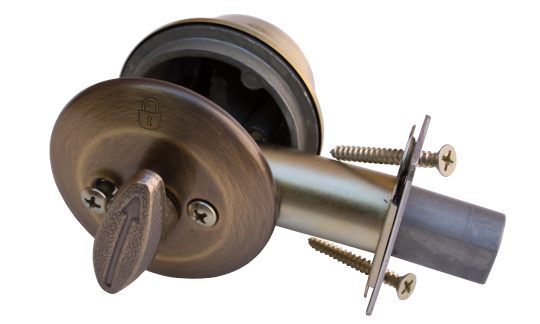 Electronic locks and Smart locks
---
Some other locks that have been gaining popularity lately are electronic locks or smart locks. They can be used for both residential and commercial buildings. These locks do not require a key, so you can stop worrying about carrying one everywhere with you. Smart locks are extremely secure and durable, so they're perfect for big office buildings with many visitors.
The biggest advantage of smart locks is that they are connected to your phone, which gives you the possibility to control them remotely. So, you can track whoever tries to enter your property and lock and unlock the door just by pressing a button on your phone.
Cam locks
---
Another type of lock we want to mention today is a cam lock. This type of lock is mostly used for mailboxes, file cabinets, lockers, deposit boxes, etc. It is shaped like a cylinder and requires a special key to lock and unlock. Those keys don't have the appearance of a regular key we're all used to. It looks like a little cylinder or tube. The working principle is the same as with other keys, though. You just have to insert and rotate it to unlock your cam lock.
Lever handle lock
---
The last type we want to mention today is lever handle locks. As you can understand from the name, this type of lock is equipped with a handle. Basically, when you push it, the door unlocks. Just as simple as that. These locks are usually used for internal doors in commercial buildings or in public spaces. However, they're not suitable for the entry door because of their low level of security.
Summing up
---
Today, there are so many different lock types out on the market. We know how hard it might be to choose which one is the best for you. So, we gathered the seven most popular types of locks in this article. We hope that this little guide will make your choice easier. If you have any questions or need assistance with the installation, don't hesitate to contact
Sure Lock & Key
. We'll gladly help you.