How to protect home windows from breaking in
---
Every homeowner is concerned about their own safety and the safety of their loved ones. It is necessary to eliminate all possible risks of intrusion and theft. Did you know burglars break in more often through windows than doors? It is because windows without additional protection are easy to break or knock out. Therefore, the owners began to resort to additional window security measures. Alarms, locks on windows, grills, and security cameras – minimize the risk of becoming a victim of criminals. Since we have been dealing with security for many years, we can tell you more about the nuances of each security measure.
Install window bars
---
Installing bars from the outside is one of the easiest solutions to protect windows from intruders. They will create additional obstacles for the thief because breaking the window and climbing in will no longer be so easy.
It is important to remember that in a critical situation, you may need to jump out of the window. It is better to install bars that can be easily accessed from the inside if needed.
In addition, many people do not want to install bars because they think their homes will look like a prison. Nowadays, there are many solutions to this problem. The choice of grilles is incredibly wide. You can decide between various colors and shapes. At your request, the artisans will do what you like and harmoniously complement your home exterior.
Install window alarm
---
Detectors on your windows that are connected to an alarm system can be another important component of reliable home security. The window alarm will go off when an intruder opens or breaks a window. Usually, the signal scares the burglar, and they start running away. However, it is best if the authorities control your security system so that they will respond to the call and catch the intruder immediately.
Place security cameras nearby
---
Security cameras are another effective way to protect your home. Burglars may try to get into your house through the window in the back of your house, for example. To avoid such situations, consider installing video surveillance cameras around the outer perimeter of your home. It is best to do this in prominent places, as cameras are actually one of the strongest crime deterrents. Also, with their help, you can record a video of the break-in and have evidence to file a police report in case something unfortunate happens.
Install window locks
---
All windows usually have built-in locks, but they may not be enough. Additional window locks increase your security. Therefore, depending on the type of window you have, you may want to choose between various options available on the market and a
professional residential locksmith
will easily assist you.
Keyed locks are locks that require a key. They're widely used in homes with little children to prevent them from accessing the windows.
Pin locks do not allow thieves to raise the window to the floor level.
Hinged wedge locks are used for double-hung windows that may open from the bottom and top.
Sash locks – just like the previous locks, they are used for double-hung windows. They are used to hold the windows in open and closed positions.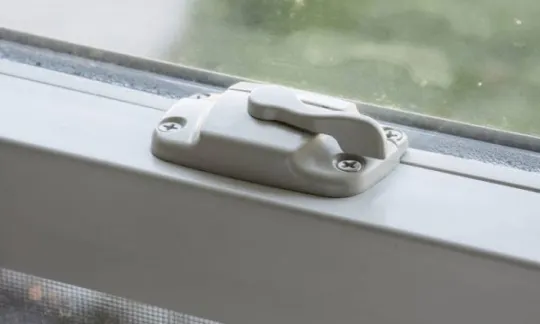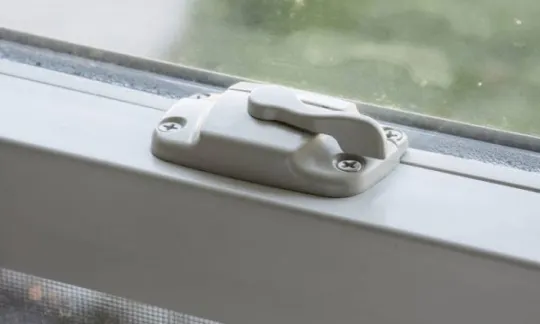 Reinforce glass
---
Sometimes even a very strong lock or a reliable camera may not be enough. There are several other ways to protect your window:
Security film may protect from any damage caused by light.
Security screens – also called anti-burglary shutters. They are made of steel and are quite difficult to break.
Shatterproof glass – this is glass that is thicker and stronger than normal glass, so it is harder to break. The window's appearance does not change, but the security level significantly increases.
Summing Up
---
If you apply these measures of protection, we are confident that your windows will be safe in case someone tries to break in. If you need any help choosing and installing a security system, don't hesitate to call
Sure Lock & Key
. We will gladly provide you with a reliable security system so that you don't have to worry about your family's safety in your own home.