How Does The Home Security System Work
---
Want your house and your family always to be safe? We assume that your answer is definitely "yes". In that case, you should consider security system installation and omit all the worries. Over the last years, the technology of these systems has changed significantly. Being wireless, now they are always connected to your smartphone or a touch-screen panel, so they are much easier to use.
Sure Lock & Key wants to help you answer all questions you have about the installation of the home security systems installation. How do these systems work, and what do they do? Is it worth it? What security system type to choose? Which features of the system are the most important? Should you add a security camera? We prepared a quick guide for you, so let's discuss the technologies that can help keep you safer in this blog post!
Why Do You Need A Security System
---
If you doubt you need a security system for your house, you should start by asking yourself if it would be useful for you. The main purpose of a
home security system
is to protect your home and keep people inside it safe. Most of them can guard your property against burglars, home invasions, floods, fires, and other environmental disasters.
How Does The Home Security System Work
---
Using a combination of sensors connected to a central hub over radio signals, the
security system
communicates with the outside world using a cellular connection.
What Should A Security Alarm System Include
---
Depending on levels of monitoring, you will select different security systems include various equipment, but a typical one includes
A control panel (that is the main controller of the system)
Motion sensors (interior and exterior)
Door and window sensors
A high-decibel siren
Wired or wireless cameras
Yard sign and stickers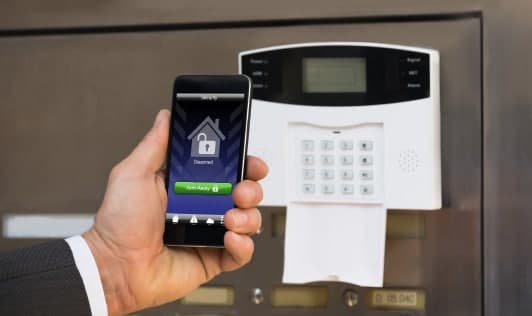 Being small, plastic, battery-powered devices, the sensors are generally installed around the house at entry points (doors and windows) and high-traffic areas. These sensors detect when the door or window is opened or closed and trigger, sending an alert to the hub.
The central hub - control panel - is a touch-screen or small box mounted to your wall or another place. This is the heart of the security system that communicates with security sensors and the monitoring center.
Motion sensors always are placed high and cover areas where people move through. They protect rooms and less frequented areas in big houses.
The environmental sensors' aim is to detect heat, smoke, water, and they protect your home from fire, gas poisoning, and flood. These types of sensors don't come with standard packages.
Many security systems don't come with indoor and outdoor cameras, but adding them to the package is a very popular option. The most common type is a video doorbell camera (it can detect motion at your front door). Also popular are outdoor weatherproof cameras that require to be plugged into an outdoor socket (some of them are battery-powered and even have solar panels, so you don't need to charge it). The less popular are indoor cameras that are used in large houses. All of them detect motion and send alerts, but some of them even have facial recognition.
While talking about ways to scare off burglars, there is nothing better than a piercing alarm. Every home security system offers an interior system that can alert you and your neighbors. Most of them are built into the central hub, but a big part of them also have an option of adding an external siren. They emit a noise between 80 and 115 decibels.
Yard signs and stickers are equally important because they are your first line of defense (seeing them, lots of burglars won't even attempt to break in).
Being a group of electronic components, the security system can easily guard your home and give you peace of mind! Don't hesitate to buy it and protect your home and your family.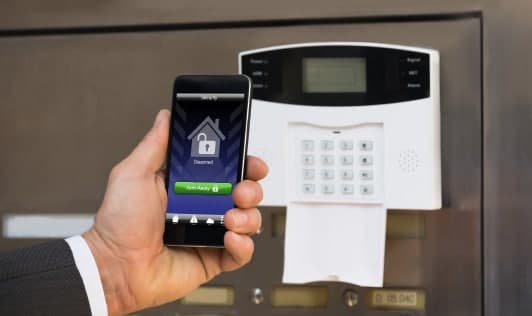 Need more information?
Call us to get a free quote