The Best Places To Install Home Security Cameras
---
Choosing the best places for home security cameras installation is an important task. Your security depends on whether you put them at suitable locations or not. People tend to underestimate lots of details when it comes to security cameras installation. And lots of people try to hide them, making them less visible. But can we be sure that a camera installed to be invisible for others has a good line of sight?
Every home has its own features. But what is undeniable is that every home deserves to be totally safe, and you deserve to have an extra pair of eyes to be secure. Sure Lock & Key is here to help you to find the greatest place for your security cameras! Just keep reading.
Perfect Places For Home Security Camera Installation
---
In essence, when it comes to security cameras installation we have two types of places - places you should consider and places you shouldn't even think about.
Let's start with the list of those that can become a great investment in your home security.
Need more information?
Call us to get a free quote
Cameras On Exterior Places
---
Your front door
The misconception that burglars enter the house using some sneaky sideways usually leads to the front door's lack of security. Being afraid that someone can intrude on their home through a window or back door, people forget about their front door. Actually, the statistics and our locksmith experience show that intruders use doors. The camera installed on the front door gives you the opportunity to see everyone who comes and goes, and even everyone who walks by. You can install a video doorbell if you don't want to make a security camera the first thing your visitors see. That's a great and hard-to-spot way to have an eye on everything that's going on near your front door.
Your back & side doors
While front doors are always in the public eye, back and side doors visitors can stay undetected. If the front door held first place, back doors are definitely the second most weak spot of your home security. Often people use their back door even more often than the front one. If you're one of those people, it's better to get a security camera near your secondary doors. But even if you don't remember whether you've used your back door this decade or not, it's better to install a camera there. It would be a huge mistake to neglect such a place.
Your garage & driveway
A garage is a fat prize for the intruders. Usually, it is a place where we store lots of assets such as our bikes, tools, sports equipment, grill, etc. To have a camera pointed at your garage or driveway is always a great idea. Also, garage doors are considered as one of the weakest points. Garage doors equipped with openers provide us with a comfortable entry, but can also provide burglars with easy access.
Your yard
Even if there is nothing to guard, it's better to know that no one is hanging around your home. Better safe than sorry - is probably the best rule you can follow.
Cameras On Interior Places
---
Obviously, by installing a camera outside your house, you do not necessarily have to forget about its interior. Only a full-spectrum security measure will give the result you need that is 100% safety. Also, interior cameras are a great solution for people who have lots of visitors, who have babysitters, or any other worker or technician who comes very often. So, where are the best places to install cameras inside your home?
Your kitchen, living room, etc
All the rooms where you spent lots of time or where you keep something precious are the places suitable for camera installation. Also, you can watch your kids if you had to leave them alone due to some emergency.
Choosing places for the camera installation inside your house, you should prioritize rooms with ground-floor windows since they can be an easy target for intruders.
Your stairway & hallway
You may think that that would be enough to install cameras only in gathering points such as the kitchen and living room. But neglecting your stairway and hallway, you provide intruders with the opportunity to stay undetected. So, in some sense, these places are even more important than the previous ones.
Places You Better Skip When Installing Home Security Cameras
---
Except for the places you better not forget when installing your home security cameras, there are lots of places you shouldn't use due to different reasons.
Generally speaking, we have two types that are not suitable for home security cameras.
Don't choose totally useless places. Sometimes the idea to get a camera at every corner of your house and yard seems to be great. But actually, a few correctly installed cameras are more than enough to sleep soundly and to provide you with all the information about what's going on in your home. It's better to ask for advice from professionals. Installing security cameras every day, such a technician can easily determine whether the place will be good or not. If you tend to decide everything by yourself, you can check the place you're considering for camera installation using your smartphone. Put it right where the camera is supposed to be and take a photo. But be careful, sometimes you may need to use a ladder. Now check the photo. Can you see everything you want to see? No? Then try to move it back or forth for a few inches. It can take some time, but if you want to examine everything by yourself, it won't be a problem.
Also, you shouldn't choose places that violate your privacy or someone else's privacy. First of all, you should be respectful of your neighbors' privacy. Some states have very strict laws regarding security cameras and privacy, so it's better to check everything before the installation. It's totally alright if your cameras capture your neighbors' public-facing property. Actually, if the neighbors don't have their own security system, they can rely on yours in case of some accident. Also, you should consider your neighbors' convictions to avoid possible conflicts due to your cameras.
You definitely can't install your cameras in a way that captures your neighbors' private space such as their bedroom or bathroom. Using video surveillance for non-security purposes can lead to legal problems.
Also, it's better not to install cameras in your own bedroom or bathroom. The attempt to keep an eye on every corner of your home can make it vulnerable to intrusion and data breaches. For example, if you use a monitoring service, there's always a risk of a hacker attack. For these rooms, you can use other security devices such as baby monitors, motion detectors, and glass break sensors. A
home security system
can consist of lots of devices that will work together to make your property as safe as it possibly can be.
How To Make Your Home Security Camera As Useful As Possible
---
The plan where your cameras will be installed is very important. You can't put them in random places and wait for them to magically protect you against everything to the maximum. All the places have to be chosen wisely. We need to have a system, not a bunch of cameras that work separately.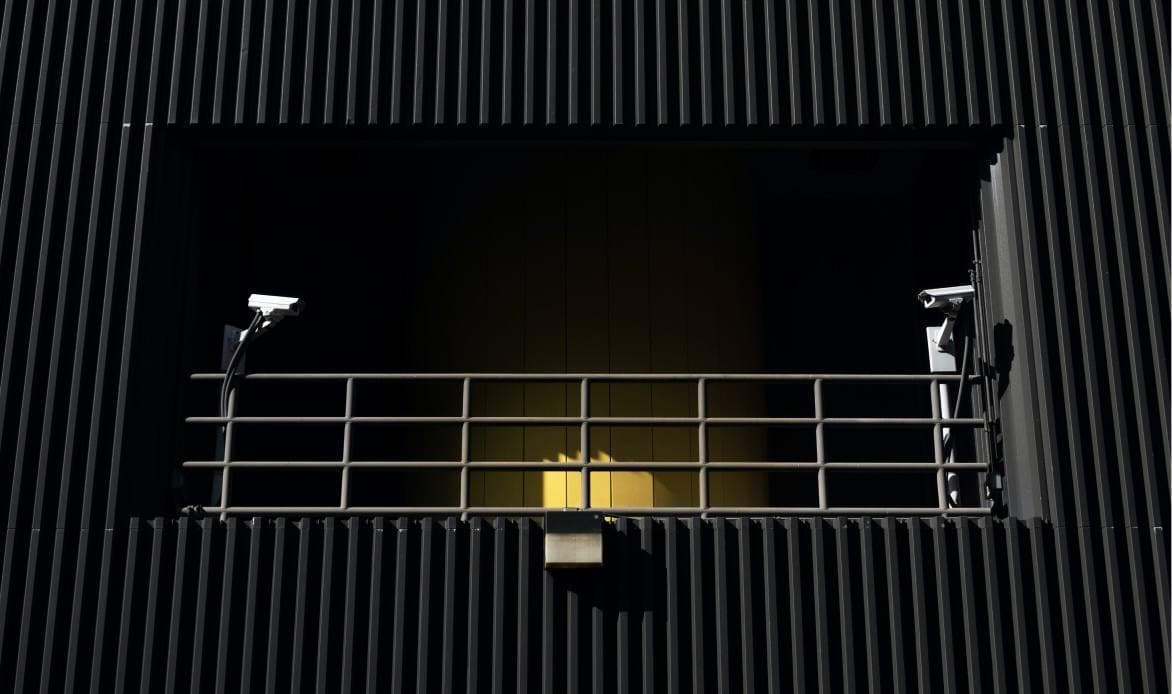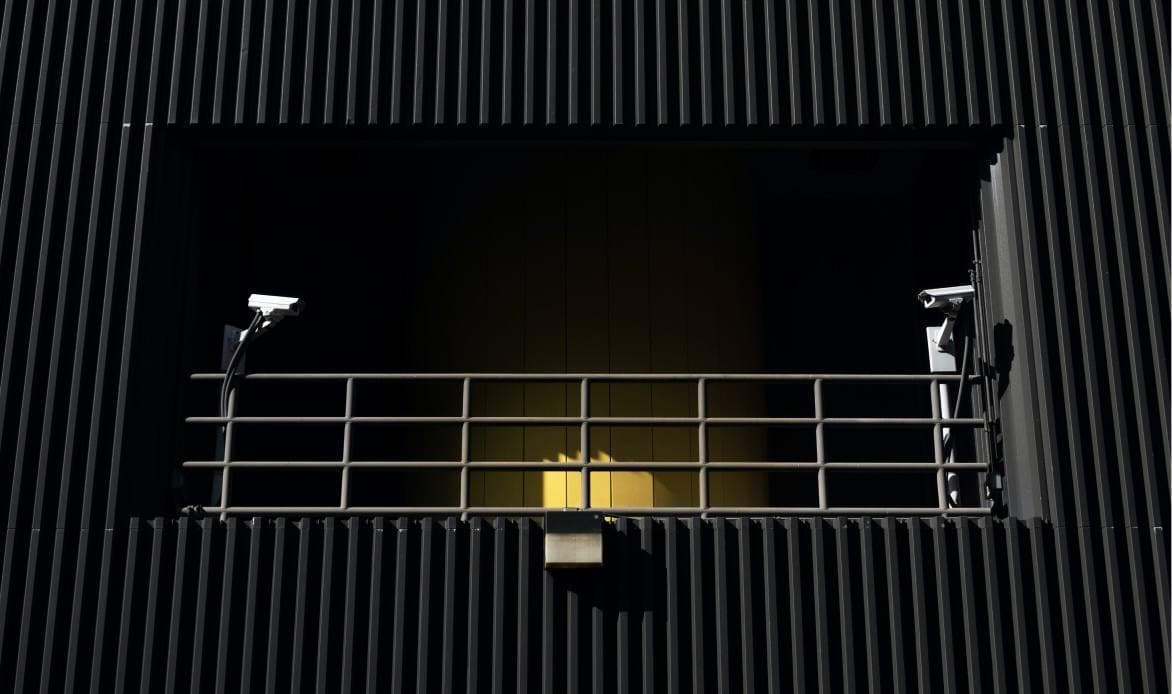 What To Consider Installing Outdoor Security Cameras
---
First of all, you need to decide which area needs to be monitored. Then you need to decide whether you want your cameras to be hidden or easily visible for everyone. Both of these approaches have their own advantages. Hidden cameras give you the opportunity to keep an eye on everything that is going on near your house without letting everyone else know that you're watching. Visible cameras can scare burglars. Lots of people install fake cameras for this purpose. Also, you need to find a camera suitable for your climate. All outdoor cameras are designed to be durable, weatherproofing, but all of them are different. When you've developed a strategy, you can start the installation.
Test the equipment you're going to install.
Outdoors security cameras should be installed 8-10 feet above the ground. That's the perfect height for two reasons. A camera installed at this height will capture all the details. Also, it won't be easy to reach.
Avoid pointing your cameras directly at the sun, but keep in mind that the sun moves, so you need to find a place that will provide you with great visibility.
What To Consider Installing Indoor Security Cameras
---
There are also some dimensions that you should consider before installing your indoor cameras to spare yourself the stress. Let's check what you need to do.
Test the equipment you're going to install once again.
Find the places to get the best visibility.
Choose the cameras that won't spoil your home interior, so you won't be angry every time you see them.
Don't forget to clean it when you're cleaning your house.
Do I Need To Hire A Professional To Install My Home Security Cameras
---
Choosing whether you want your surveillance cameras installed by a professional or by you can be hard to make. But it's completely up to you. No one forbids you to try it. If after reading our blog post and your cameras' instructions you feel the strength to manage this task, try it. You can stop if the situation starts to be unsolvable.