8 Things you need to become a locksmith
---
Becoming a great locksmith is a life-long journey, but let it not scare you. If you like what you do, this journey will be fascinating. A locksmith training requires up to 3-4 years of studying and then years and years of growth and self-development. However, the main thing you should focus on is the quality, not the pace. A qualified technician knows every part of the mechanism and how it works. Whether it's a smart lock, master lock system, safe lock installation, or one of the many different other services including tools and parts. A professional must be ready for everything.
Sure Lock & Key is a company with extensive experience and a great reputation. Having Provided locksmith services for almost four decades, we have learned all the aspects of locksmithing, tried all the possible ways and now we can conclude the following: We have 8 core tips that will help you become a locksmith.
Get yourself a license
---
You may go through a million courses and training programs, but you will still need to present your qualifications. A license is a document that proves that you are a qualified technician and you are ready to work. Several states and individual districts require locksmiths to have a license. If you want to know how to become a locksmith in certain areas, you need to start with this step. Associated Locksmiths of America provide technicians with all needed information at this point. Do a little research before starting to avoid unexpected surprises in the future.
Training courses are a must
---
The locksmith profession requires strong mechanic skills to work with keys, locks, security systems, and their separate parts. You may go through locksmith training or work directly with licensed technicians to get these skills. The duration of the courses depends on the type of locksmith you want to become (commercial, residential, automotive, etc.). Due to this, you will have different training courses. How to pick a lock, how specific locks work, how a key affects a particular lock, etc. Learning this part will help you to understand how to fix different issues.
To become the best, you have to learn from the best
---
After you finish your courses, keep working with qualified technicians. They can show you tips that you won't find in a regular database. Some of those tips let you save time on a specific service. For starters, you can watch exactly how the locksmith does things and later simply repeat all the moves. If you know the theory, the practice will become much more accessible.
To make sure that you are ready to be a locksmith, you must be educated in the practice of automotive, residential and commercial locksmith services. This will include, key reprogramming, security issues, break-in restoration,
car key replacement
, and other services as well as acquired essential skills, so take your time, be patient and do your work. In the end, satisfaction is there waiting for you. Come and get it.
Need more information?
Call us to get a free quote
Teamwork increases your progress
---
To have a promising start to your locksmith career, try to join a company and work there for a while. It makes sense as you will get more information about administrative tasks, improve your skills, and feel more confident working with people. Pay attention to the state's requirements as you may need to work in a company for a couple of years. It won't be a problem to leave the company later to work as a private locksmith or take a better opportunity with another Locksmith company.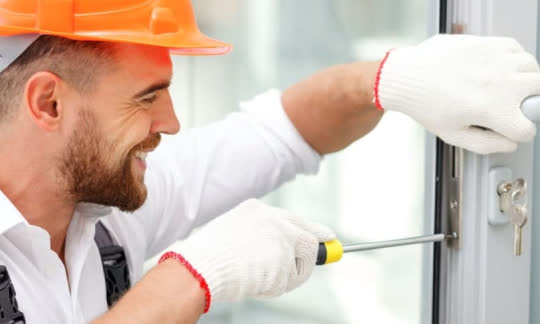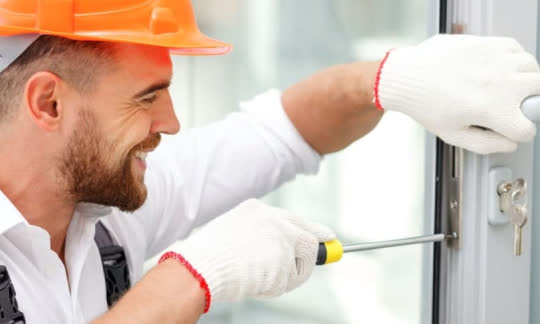 Be ready to react on emergency situations
---
Emergency locksmiths are like treasures today. Things could crop up unexpectedly, and sometimes waiting might not be an option at all. Experienced locksmith companies serve clients 24/7 throughout the year. Whether it's Easter, Superbowl, or Christmas Eve, an emergency locksmith may need to be ready to resolve the problem at any time, ASAP.
Offer a steep price
---
"How much does a locksmith cost?"
is the question you will often hear if you want to become a locksmith. Pricing is a fundamental element for every business because it directly affects the company's success. Every client expects fair pricing that will match the quality of the services. Your tools and uniform quality depend on the final cost of every service. Even minor aspects count, and you need to realize this. Speed doesn't equal quality. However, time is money, so work as fast as you can but not at the expense of the quality of your work. You should know that inorder to advance to new higher levels regarding your skills, a locksmith has to spend years training.
Customers' reviews point on your mistakes
---
It's difficult to provide high-quality services from the beginning. Be ready for the fact that not every customer will be fully satisfied. Of course, your main task is to make them satisfied, but there might be different situations and outcomes. Working with people may be stressful and need an appropriate level of communication skills and patience. However, one negative review shouldn't stop you. Use it in your favor. Analyze reviews and find your weak points. Once you`ve worked on them, it will be easier to move forward and improve your skills. Keep this attitude and you reach the stars in your vocation.
Patience is the key to success
---
You probably won't learn this during regular locksmith training, but it's as important as theory and practice. Clients will ask questions about how exactly you do things, why you use these specific tools and not others, how to avoid future issues, why their lock or key broke, etc. Take the time and answer, even if some questions sound too obvious or silly. You are on your way to becoming a professional locksmith, so it's up to you to know everything while making your clients happy with you and your service..
Summing up
---
Professional and reliable locksmiths have always been priceless. If people don't need to think about their door locks' functionality, it is because their locksmith once did a great job. At the same time, there are many scammers who have only one objective - people's money. That is the main reason people choose locksmith companies very carefully.
Sure Lock & Key was blessed to become one of the most trustworthy and professional companies in the country. Mostly due to hard work, professional and intelligent technicians and fair pricing.